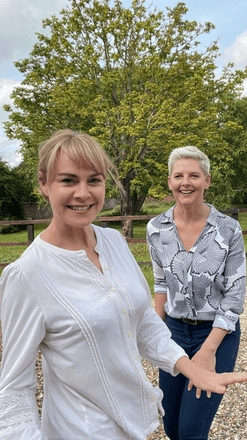 Our Story.
Husk & Seed Skincare was born from our expertise in holistic therapy. Wendy ran her own pre-natal massage therapy business for 13 years, offering a variety of holistic treatments, whilst Kelly ran her own psychotherapy practice for 10 years offering long-term therapy for adults. With a passion for natural skincare, she is also a qualified skincare formulator.

All of our products are made by hand in micro-batches in our granary kitchen in the Kent countryside. We don't outsource any part of our making or packing so our skincare is delivered as fresh as possible directly from us to you.

We hope when you're using Husk & Seed Skincare you can feel how much love and dedication has gone into our brand. We want you to love it as much as we do!